Buy a Bargain, Build a Home
Spring is here!
Time to get started on those home renovation projects.
768 BELFAST ROAD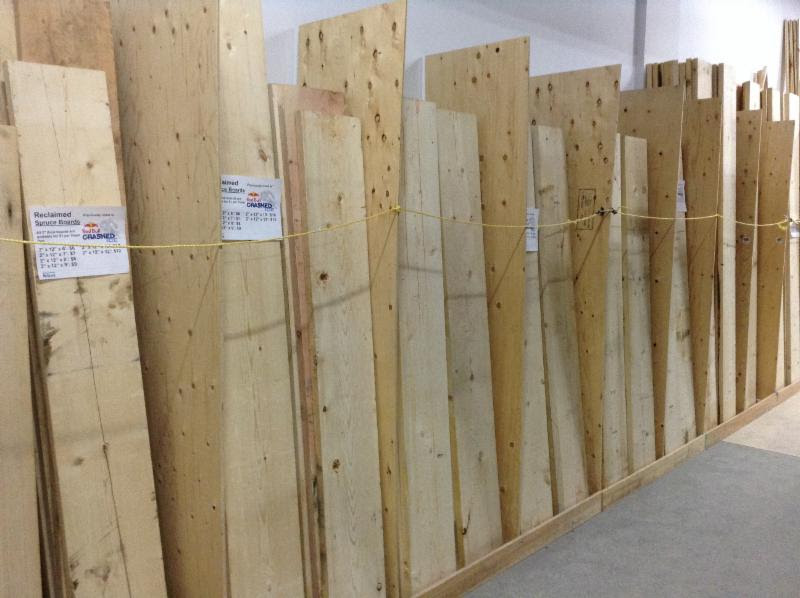 Crashed Ice Lumber
Used in the construction of the Red Bull Crashed Ice track, these reclaimed spruce boards are perfect for your home construction project. All boards are 2" x 12" and come in various lengths from 6' to 12'. Boards are available for only $1 per linear foot! Check them out today because they're going fast!
Comfy Chair
A nice comfortable upholstered chair to relax in while you tear up your March Madness bracket. Just $95.
GFX Drain Water Heat Recovery System
This GFX G3-40 uses the natural heat of your drain water to heat the incoming water supply, helping you reduce energy usage and save money. $280.
Pendant Lamps
Beautiful pendant lamps with an antique bronze finish and cream-coloured fabric shades. Lots available, and for just $30 each.
Wooden Dresser with Mirror
Classic wooden 8-drawer dresser complete with mounted wood-framed mirror
. $250.
7 ENTERPRISE AVE.
Brand New Garden Hose Nozzles
With Spring finally here it's time to think about what's underneath all that snow. Brand new garden hose nozzles have arrived, ranging from $1.50 to $15!
And much much more!
Kitchenette Set
This kitchenette set features a natural style wood finish, a glass door cabinet, and two open shelf cabinets. Includes 3 upper cabinets and 5 lower cabinets. Available for $995.
Antique Painted Glass Door
Antique wooden door with lovely painted glass panel. Includes original door knob. Needs a bit of work but in overall great shape. $125.
Large Shag Rug
Brand new "City Sheen" silver shag rug. Measures 8' x 10'. Yours for just $245.
Belize Rectangular Dining Table Top
Exquisite Belize dining table by Riverside Furniture, which unfortunately does not have any legs with it. Good opportunity to put those woodworking skills to use. Just
$350
(full table retail cost ~$1600).
Habitat Build Update
This week's contributions come to us from our Dream Mountains bowling event . . .